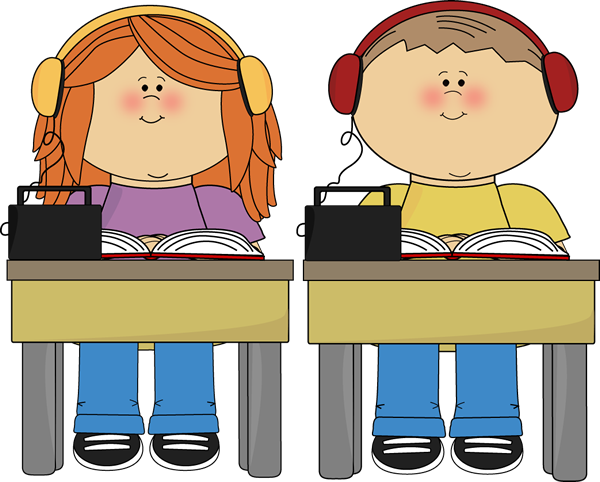 Podcasts ARE for kids too!
A few years back I started listening to Podcasts. It became a good thing to do while driving longer distances. Recently I came across an article about podcasts that are geared towrd kids. Listening to podcasts is a great way to improve listening skills! It is also another vehicle to listen to a story without needing access to a physical book. It sure doesn't hurt to find something fun and creative for your child to do that gets them off of the computer for awhile! Accessing a podcast is not hard and it doesn't cost anything. You can stream podcasts online or use a podcast app. Here's the list I compiled of the ways you can get podcasts:

Apple products: app called podcasts.

Google: this is for android users to get podcasts apps.

Kids Listen: an online service geared toward children.

Pocket Casts: app with an easy to use interface.

Sound Cloud: app which provides online audio streaming platform for music and podcasts.

Spotify: Online music streaming platform with a separate section for podcasts.

Stitcher: App that stitch together podcasts to form a playlist.

Podcasts can also be associated with Amazon Echo or Google Home. Ask Alexa, search the top 25 podcasts for kids and it (he/she) will list them for you.

Here's a few that I found in my search: ( I will update these as I find more options)

6 minutes: Gen Z Media. Podcast geared toward tweens. Baased upon an 11 year-old who finds out that she has incredibile abilities as well as a magical hoverboard. Themes of family with siblings working together. As the title says- 6 minutes long!

Story Pirates: Gimlet Media High energy podcast perfect if the kids are stuck indoors. Each episode takes 2 stories wrtten by real kids and turns them over to vice actors that turn them into ridiculously funny performances.

Pants on Fire: Kids Listen Game show style format in a podcst. 2 "experts" present information on various subjects to real kids. Their challenge is to figure out which one is the TRUE expert. Topics range from soap to Anime. Humorous hosts keep it upbeat and fun for the entire family!

The Punies: Granity Studios A podcast for the sports lovers! Characters are a "rag-tag" group of athletes who were created by Kobe Bryant. Stories focus on teamwork,good sports conduct and believing in yourself. A very positive series for sports- mineded famies that want to instill good values on the field with great character representations of those traits.